In 2013 Andreas Wilfinger and Ulla Wannemacher set out to find a new production site for their growing company. Instead of building a research and production facility on a greenfield site, they decided to revitalise an unused property on the edge of Hartberg. A virtually derelict and abandoned supermarket was completely restored and adapted. But after 2013, the Fresh Factory continued to grow. Around 7 million euros were invested in 2017 for its expansion. Sustainability, quality and state-of-the-art technology were the key criteria which already set the tone for the planning of this major project.

Solar power
950 m² of photovoltaics – sparing resources and keeping the environment livable are RINGANA's top priorities. Renewable energy – such as photovoltaic power – is key, if we want to make our future sustainable and ecologically groundbreaking. The newly-built roof panels allow us to achieve total output of 160 kWp (kilowatt peak). The additional electricity that we need is 100% CO2-neutral.

Rainwater treatment & process refrigeration plant
As part of the conversion work, a rainwater tank with a volume of 12,000 litres was installed. This allows us to save around 1,000,000 litres of fresh water per year. Our toilets, for example, are flushed with stored rainwater from our own plumbing circuit. When it comes to cooling the Fresh Factory, a solar-powered process refrigeration plant plays the main role, saving up to 5 million litres of fresh water every year.

E-mobility & efficient route planning
Traffic causes a huge volume of air pollutants and greenhouse gases which are emitted as exhaust. Transport and traffic create CO2 emissions and therefore contribute to global warming. That is why at the company we are increasingly focusing on e-mobility which causes no direct emissions. Our latest acquisitions include electrical vehicles for short trips (e.g. driving between the Fresh Factory and the chi_ _ Factory). We have our own EV charging station – for company vehicles and also available to our employees.
RINGANA has been using its own lorries since March 2017 which makes logistics more efficient and sustainable. But what's sustainable about lorries? The RINGANA lorries are fully loaded with packages and travel the first kilometres to the various consignment service providers. This means that half-full delivery trucks are no longer making their way to Hartberg every day – so overall, emissions are reduced.

Green concrete, wooden beams & clay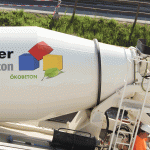 5,000 m³ of green concrete (around 11,500 tons) – recycled from construction waste – ensure the necessary stability of the expanded Fresh Factory. This saves on sand and gravel resources. Wherever it is technically possible, timber frames and loam rendering are used for construction.

Regional partners
Almost all of the companies involved in the RINGANA Fresh Factory conversion work are located within a radius of only 30 kilometres. Even the ultra-modern conveyor technology with its special shuttle comes from the local region. By choosing these companies, we are strengthening the regional economy, and also showing the potential that our area of origin offers.

Bee colonies & insect hotels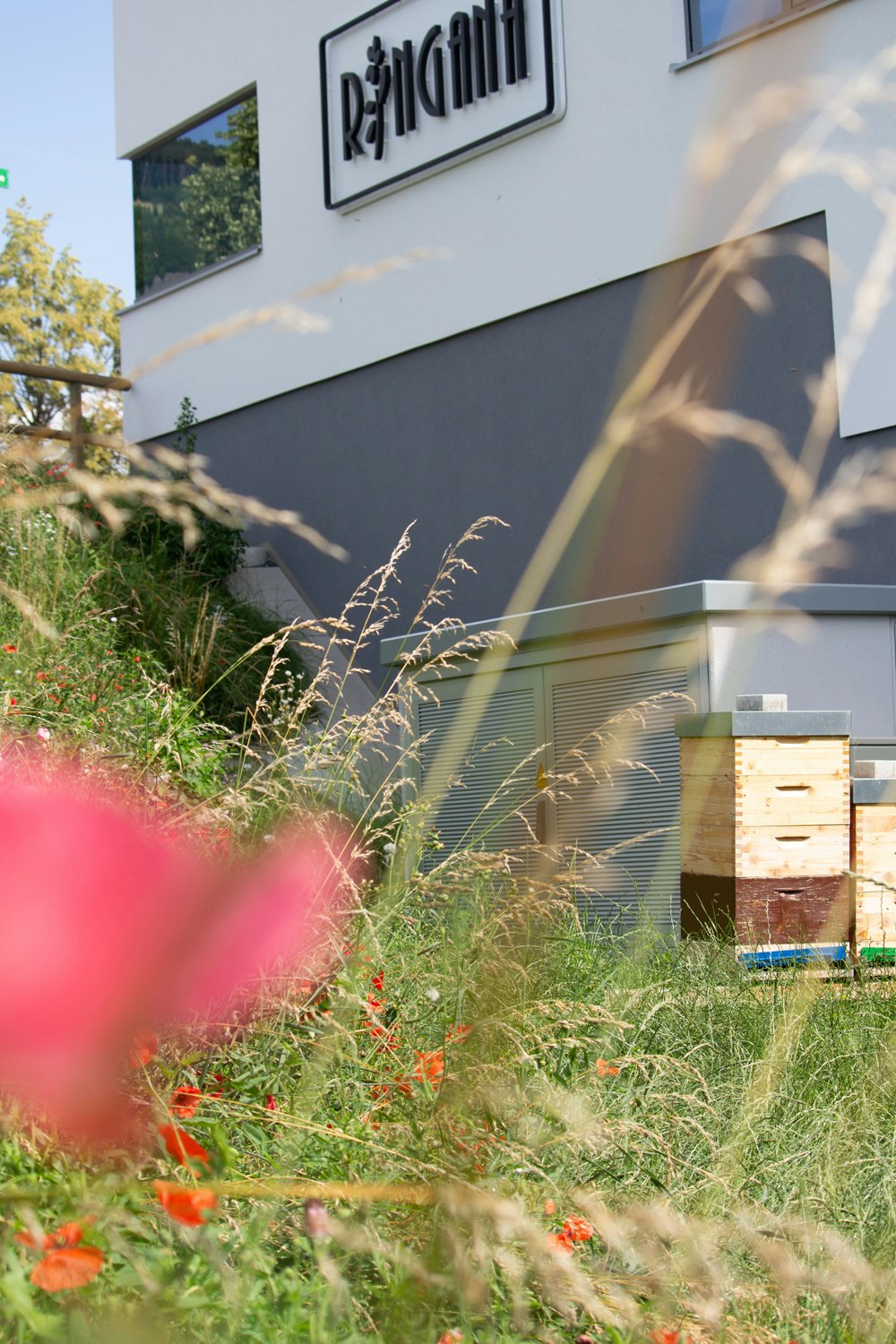 As a small thank-you to all the bees and insects who ensure that the plant world's natural diversity is preserved, the Fresh Factory in Hartberg is home to two colonies of bees and three insect hotels.