Whether it's in the workplace or in our private lives, stress has meanwhile become our constant companion. We can't even find peace during our leisure time. We're rushing from one meeting to the next, picking the kids up from school, and maybe doing the housework as well. It's getting harder and harder for people to switch off. The thing is – if we are stressed and tired, over the long term we are no longer able to do all that's required of us. It's a vicious circle.
RINGANA has come up with an answer to this problem.
RINGANAisi__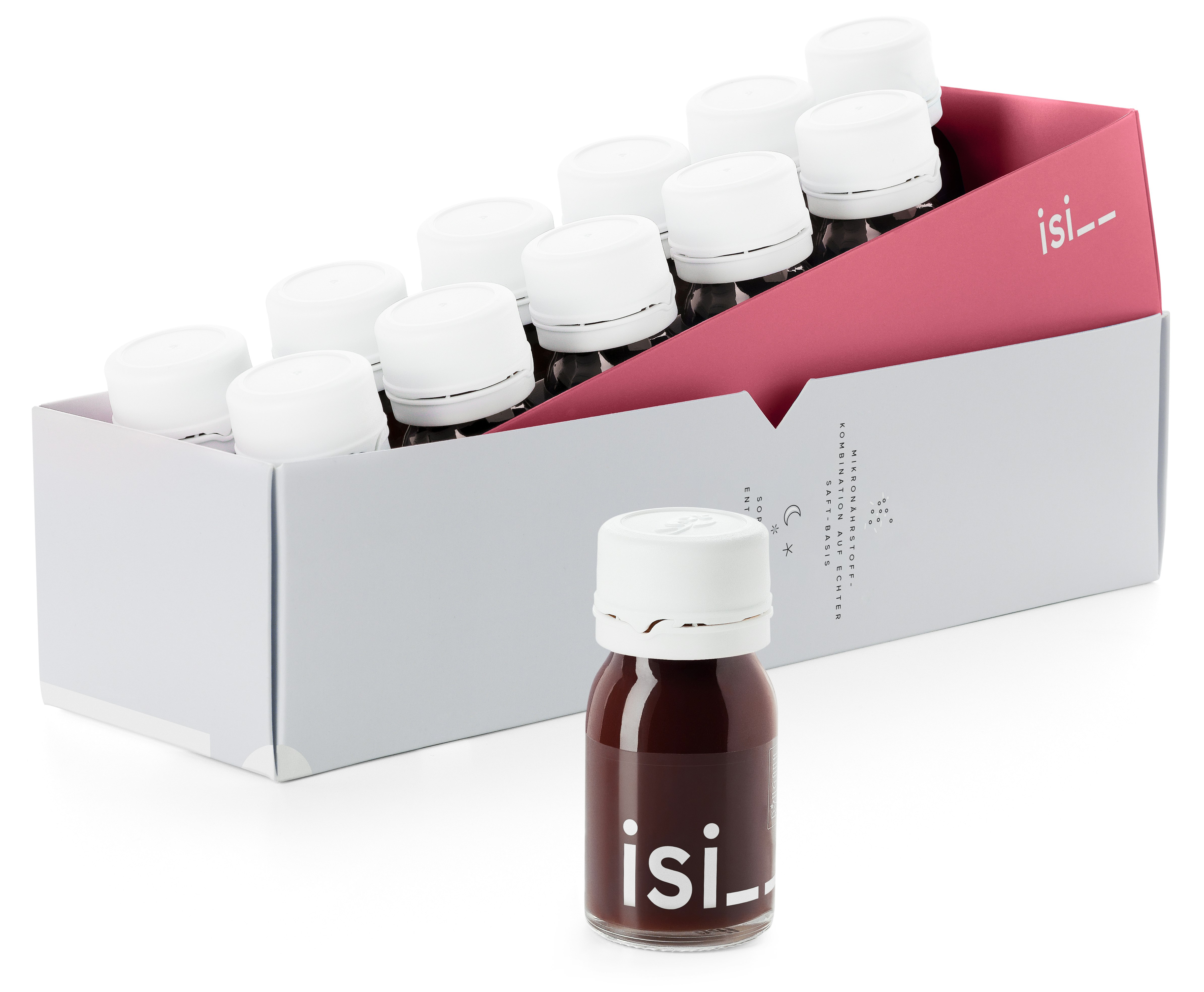 – the smart vegan drink for winding down and relaxing.
It contains no artificial preservatives or flavours. Instead it contains the very best that nature has to offer. Passion flower and lemon balm help deep relaxation and treat the body to a much-needed rest. Sour cherry and green oats make it easier to fall asleep. That way, you'll wake up feeling fit and full of vitality in the morning!
RINGANAisi__ is ideal for anybody who wants to escape the stress of daily life, finds it hard to switch off in the evenings, or is having problems with falling asleep or enjoying uninterrupted sleep.
Good to know
How is it different from
RINGANA CAPS moodoo?
                       RINGANAisi__
Deceleration drink
Helps you to wind down and chill out
The opposite to RINGANAchi__, it helps you to wind down your day in a relaxed way, and makes it easier to fall asleep.
Ideal for calming down in stressful situations.
                        CAPS moodoo
Mood booster
For greater serenity and joie de vivre
Improves mental resilience
Ideal for restoring emotional balance