Celebrate Christmas
sustainably with RINGANA
Hartberg, October 2019. If we want to do good and be more sustainable this Christmas, we shouldn't just consider the packaging of our gifts but the ingredients, materials and source too. Thankfully the FRESH Xmas Beauty Highlights from Austrian fresh skin care manufacturer, RINGANA, features a host of sustainable and vegan ingredients, making it a perfect gift idea for all-round wellbeing.
From November 2019, RINGANA's FRESH Xmas Beauty Highlights will offer a wide range of pampering gifts for him and her. RINGANA's fresh skin care and supplements are available online and are made with natural ingredients, rich oils and highly sensitive secondary protective substances derived from plants. In addition, RINGANA products are free of artificial preservatives, silicons, microplastic and hormones.
Here's a selection of the FRESH Xmas Beauty Highlights…
RINGANA relax set
Slow down during the Christmas rush
The RINGANA relax set is ideal for those wanting to enjoy a home spa day after the stressful run-up to Christmas. With FRESH bath oil pomegranate, RINGANAisi__ x 3, FRESH hand balm sample, FRESH foot balm sample and FRESH body milk sample is all beautifully packaged in a box with a Christmas design made from recycled cardboard that reduces CO2 emissions by 56% and energy by 62%. Per set £ 49,14. Available from 04.11.2019
FRESH bath oil pomegranate (125 ml): There's nothing as relaxing as a warm bath with RINGANA's special edition FRESH bath oil. Pomegranate is central to this product: the oil from its seeds have an antioxidant, cell-renewing effect. It also contains sesame and macadamia nut oils which are considered to be excellent for relieving dry, chapped and sensitive skin because of their fatty acid composition.
Also available as an individual product for £ 30,60 from 11.11.2019
RINGANAisi_ _ (3 x 30 ml): Ideal for the run-up to Christmas when things start getting hectic, this vegan drink is perfect for relaxing and slowing down. Its carefully devised formulation contains more than 20 of the best ingredients that nature has to offer, and it is entirely free of artificial preservatives and flavourings.
FRESH body milk (15 ml): This is the perfect body care for winter as it helps to tackle dry skin. Its vegan substances include lactic acid bacteria, betaine and birch sugar to provide hydration and macadamia nut oil and shea butter which work to strengthen the skin's barrier, making the skin more elastic and supple. In addition, Bisabolol helps to soothe irritation and tension.
FRESH foot balm (15 ml): This rich formula with manuka, sesame and grape seed oil makes damaged feet soft and supple again. Cupuacu butter and common horsetail extract have a regenerating and soothing effect. Sage and tea tree oil promote a healthy foot climate which may help to prevent foot odour.
FRESH hand balm (15 ml): RINGANA's hand balm helps against dry, chapped hands in winter. Stressed hands are pampered with tucuma butter, dragon's blood extract and baobab oil, making them soft and supple. Plant extracts from raspberry, apple and peach reduce pigment spots and minimise the formation of new ones.
RINGANA bestseller set
Sample them and fall in love!
A set of the most popular RINGANA products offers the ideal opportunity to get to know RINGANA for yourself, or to gift to a loved one. With tooth oil, FRESH soap, RINGANAchi__ x 3 beautifully packaged in a box with a Christmas design. Per set £ 28,08. Available from 08.11.2019
FRESH tooth oil (125 ml): The first natural tooth oil for cleaning your teeth and oil-pulling. Mild cleansing grains clean gently, while a high-quality plant extract from turmeric protects against tooth decay and gum disease. Mint oil, star anise and eucalyptus oil ensure healthy oral flora and prevents bad breath.Also available as an individual product for £ 11,61.
FRESH soap (100 g): This natural, hand-scooped soap comes wrapped in an organic cotton hand towel made in Austria, which is perfect for removing make-up. The purely organic formulation contains valuable oils such as almond, black cumin and saponified coconut oil. Also available as an individual product for £ 8,10.
RINGANAchi_ _ (3 x 30 ml): The ideal natural alternative to energy drinks and coffee. This fruity, fresh ginger & pineapple shot helps to fight the after-lunch slump or late nights during the party season. Ginseng root extract promotes cognitive performance and boosts mental capacity. Also available as an individual product for £ 11,52.
FRESH soap pomegranate
Special Edition
Our hand-made FRESH soap e with pomegranate seed oil is rich in antioxidants and ideal for all-over gentle cleansing from head to toe. The special formula restores lipids, supports the skin's natural acid protection layer and leaves your skin feeling supple, while the delicate fragrance is a treat for the senses. £ 8,91 (100 g). Available from 06.11.2019.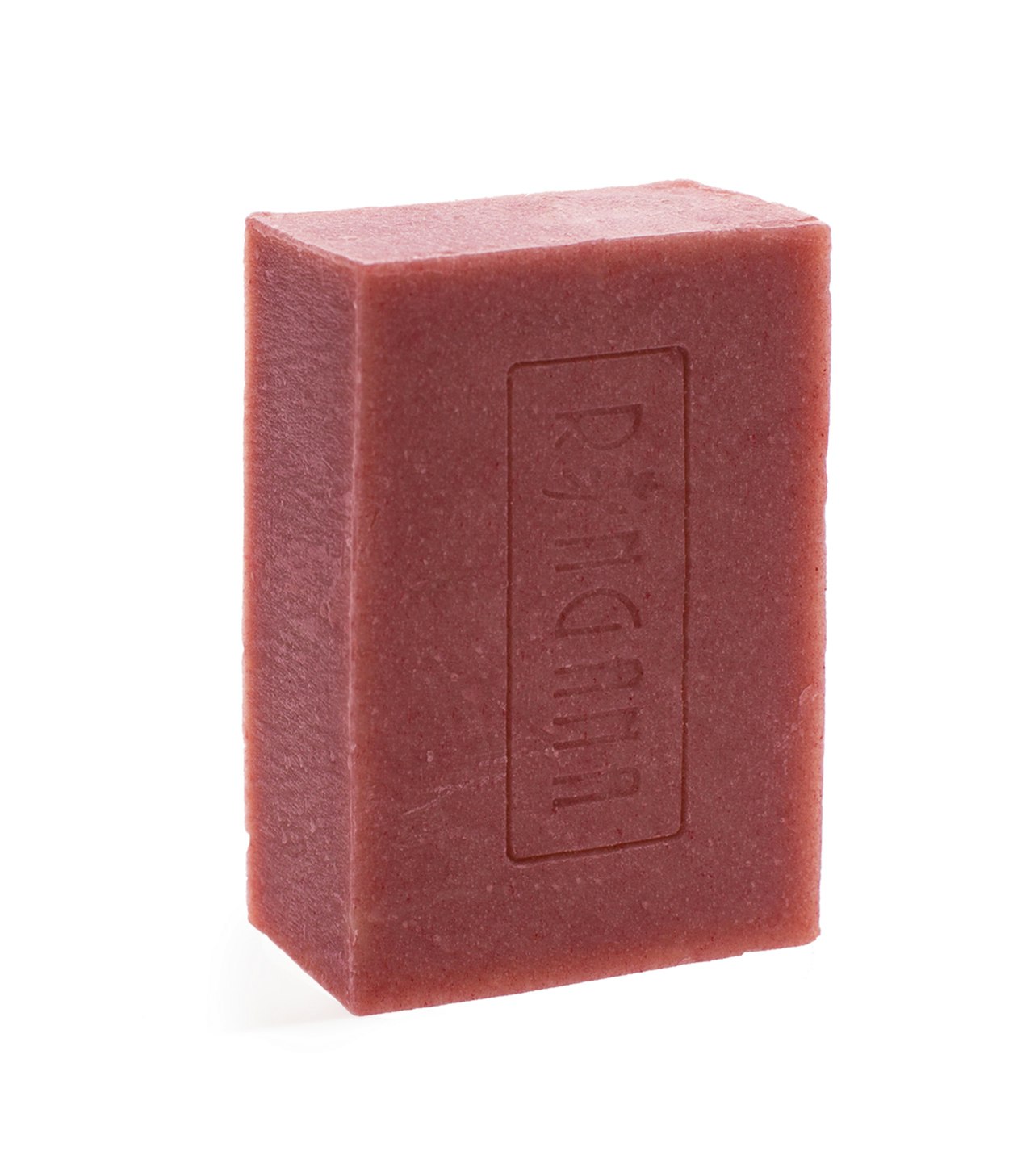 FRESH lip balm rosé
Special Edition
This smooth, melting lip balm with berry wax and dragon's blood extract protects your lips from drying out and also gives them a delicate tint of pink. An extra bonus: ginger gives the balm a tingling, fresh flavour and, together with hyaluronic acid, has a natural plumping effect. The patented complex of substances, DPHP, reduces the first dryness lines and provides long-lasting hydration. £ 10,17 (100 g). Available from 25.11.2019.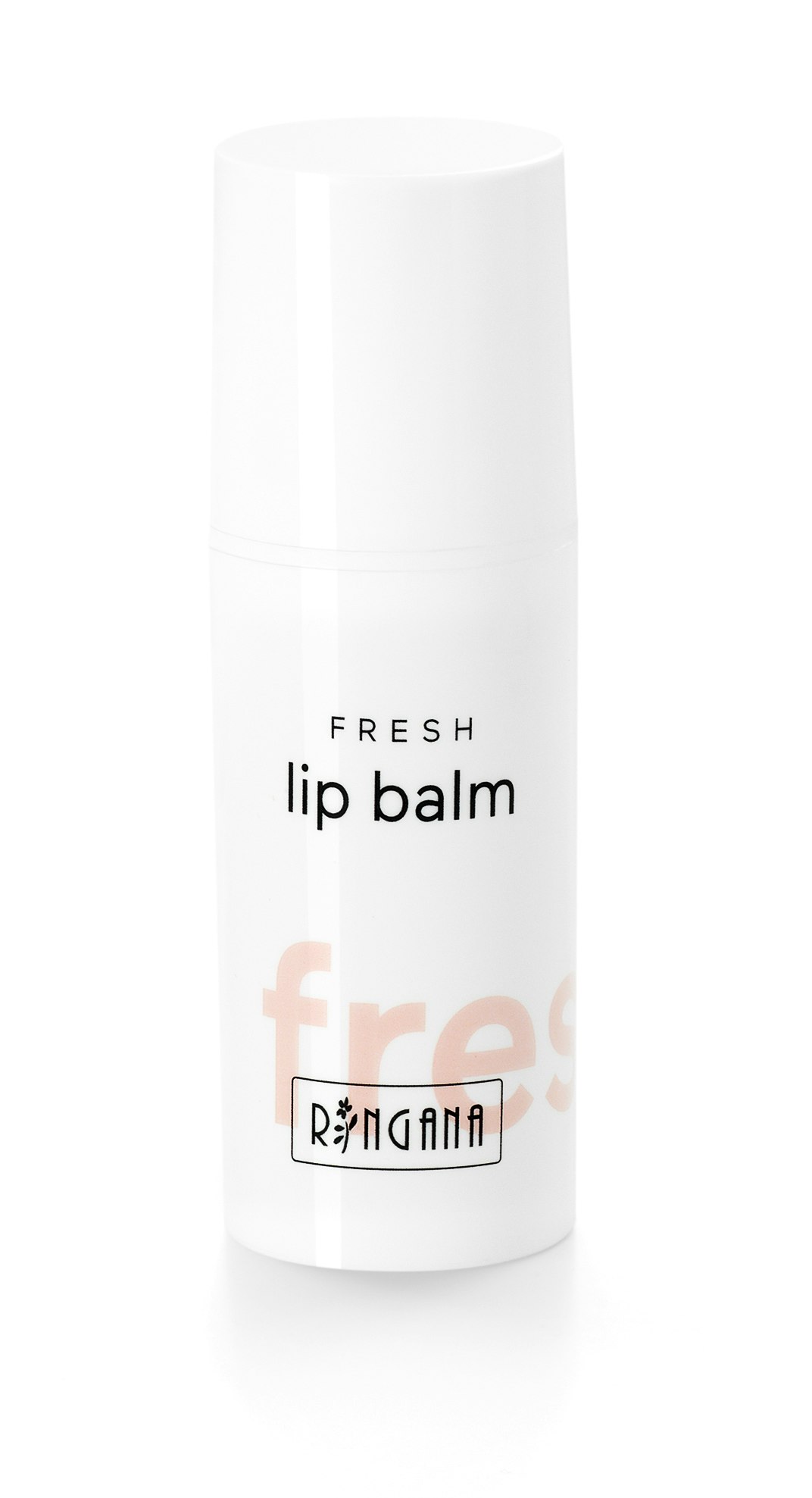 For more information, or to make a purchase, all RINGANA products can be found online at www.ringana.com

About RINGANA
RINGANA Fresh Skin Care & Supplements is a pioneering company in the natural skin care and food supplements industry which was founded in Austria in 1996 by Andreas Wilfinger and Ulla. RINGANA produces effective, natural and sustainable products on the basis of its corporate values of FRESHNESS, EFFICACY, ECO-AWARENESS and CONSISTENCY.
The highly complex formulations are developed by a research team at our own laboratory, and are produced using state-of-the-art technology, based on scientific findings.
RINGANA products
are prepared fresh as required
are vegan
have an extremely high level of active substances
are highly antioxidant
are manufactured with no animal testing
contain no mineral oils, silicons, PEG, synthetic perfumes, colours or preservatives
contain ingredients that, wherever possible, are obtained from controlled organic or biodynamic cultivation and on fair terms
The products are manufactured at the RINGANA Fresh Factory in the Austrian town of Hartberg from where they are shipped directly to customers. It is not however only the ingredients in the RINGANA products that demonstrate the company's commitment to sustainability: RINGANA products contain no artificial preservatives and are largely packaged using a system that employs reusable glass with patented airless technology, along with sugar cane, a renewable commodity.
The company currently has over 270 employees and its focus markets include Austria, Germany, Switzerland, Italy, Spain, France, the UK and Poland.