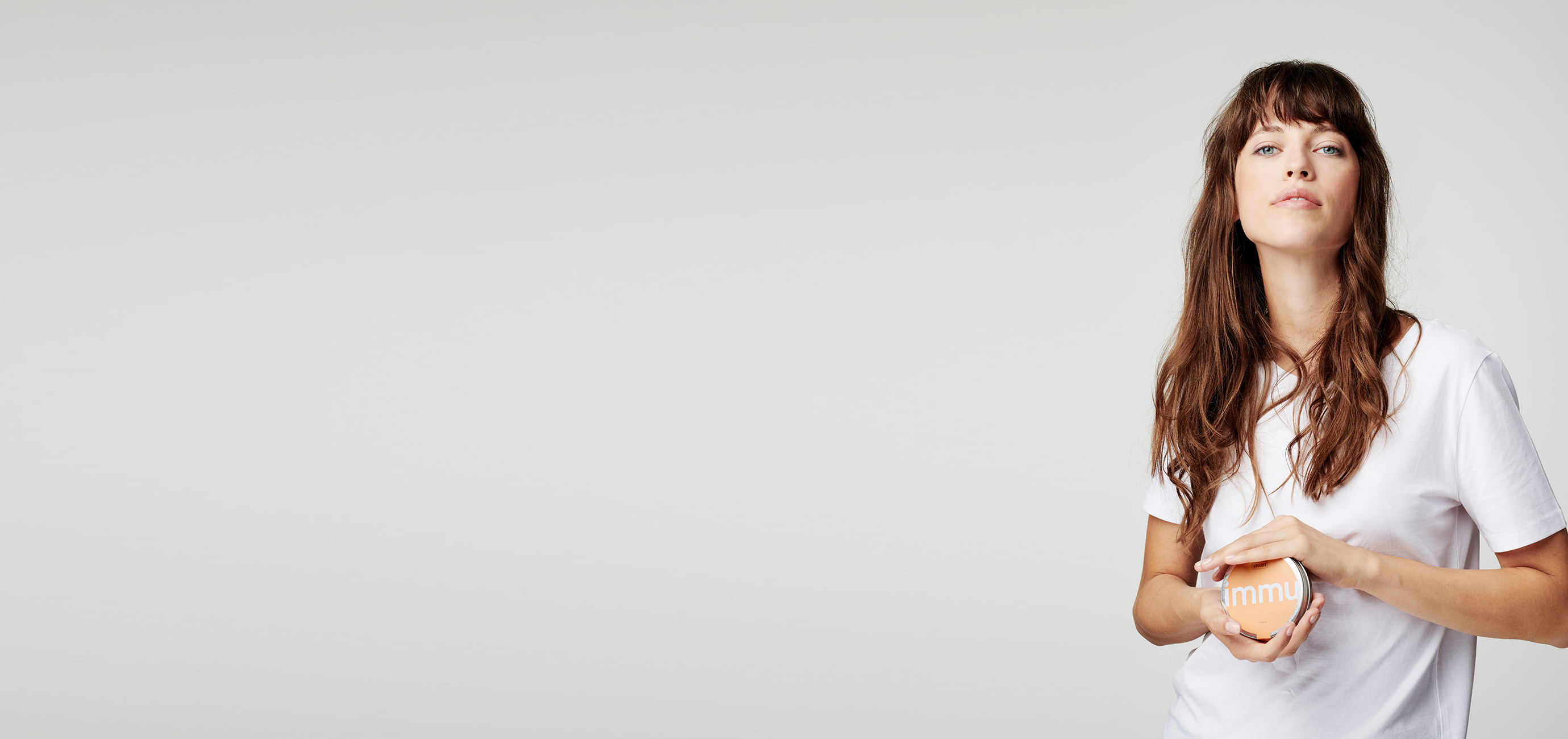 Good to know
Heating air dries out our mucous membranes – making us more vulnerable to viruses. That's why it's a good idea to air out your rooms three times a day for ten minutes at a time. Open the windows wide so that you get enough moisture into the air. But don't let the room temperature drop too low – and that includes in the bedroom – because temperatures below 18 °C mean (immune) stress for the body.
Modern daily life often presents our immune defences with a challenge. Professional and private pressures, an unbalanced diet or a stressful lifestyle can all weaken the immune system that protects our health. The selected vitamins and herbal mushrooms in CAPS immu boost immune system function.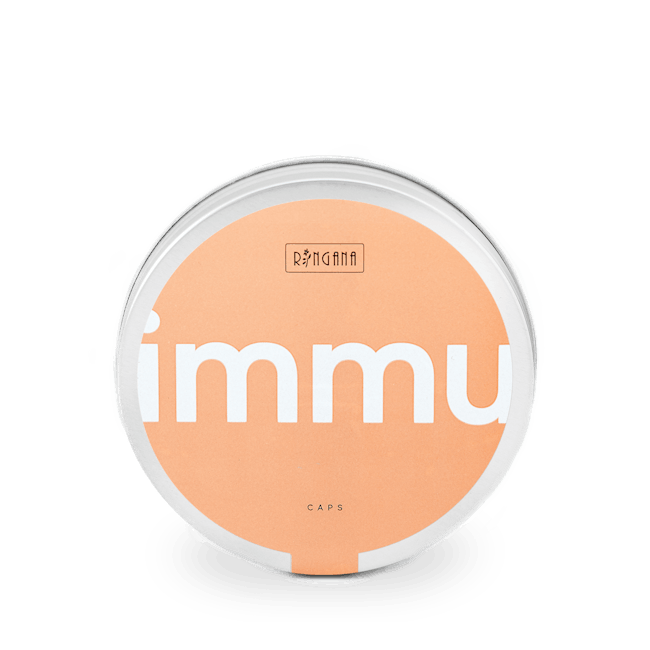 INGREDIENTS
Lithothamnium calcareum algae powder, hydroxypropyl methylcellulose (capsule casing), agaricus blazei powder, tibetan caterpillar fungus extract, reishi mushroom powder, maitake mushroom powder, guduchi extract, acerola cherry juice powder, black elderberry extract.
NUTRITIONAL INFORMATION
DD = Daily dose
per DD
% NRV° per DD
Standardised active substances
Lithothamnium calcareum algae powder 
300 mg
–

Agaricus blazei powder

contains at least beta glucans

190 mg

28,5 mg

–

–

Tibetan caterpillar fungus extract

contains at least polysaccharides

190 mg

38 mg

–

–

Gano Ultra™ reishi mushroom powder

contains at least polysaccharides

190 mg

57 mg

–

–

Maitake mushroom powder

contains at least polysaccharides

190 mg

57 mg

–

–

Guduchi extract
190 mg
–

Acerola cherry juice powder

contains at least vitamin C

150 mg

26 mg

–

32 %

Black elderberry extract

contains at least polyphenols

100 mg

14 mg

–

–
Vitamin C contributes to the normal function of the immune system.
° % NRV = % nutrient reference value according to the Food Information Regulation (EU)
V 5.5
Because of its beneficial properties, the herbal mushroom Agaricus blazei is often also known as the "mushroom of life". It promotes the body's own immune system activity and contains beta-glucan which helps the body to protect itself against external environmental influences.
Guduchi extract and Vitamin C from the acerola cherry are protective antioxidants and give our immune system a boost.
Reishi mushrooms contribute to healthy circulatory system function and support our natural defences.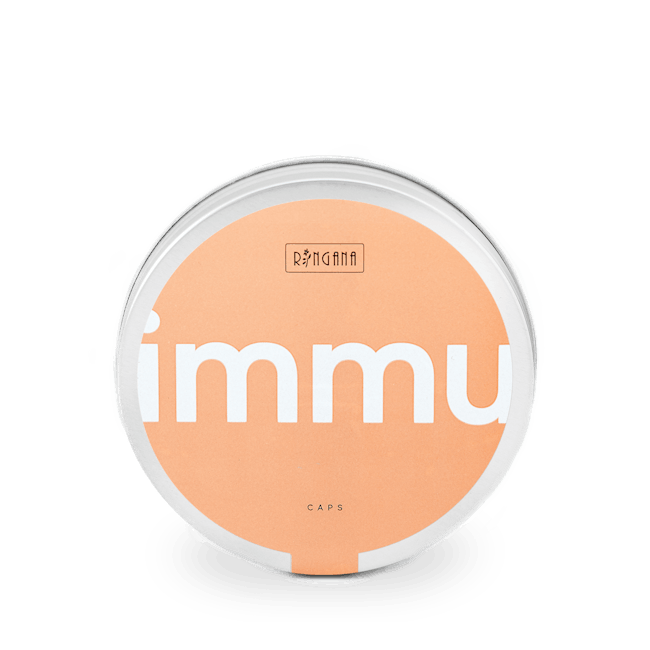 RECOMMENDED CONSUMPTION
Daily dose: 3 capsules daily. For optimum digestibility, best taken at mealtimes with a little water (non-carbonated).
IMPORTANT INFORMATION
The stated recommended daily dose may not be exceeded. Food supplements should not be used as a substitute for a varied and balanced diet and a healthy lifestyle. The product is designed for adults and should be stored out of the reach of young children.
RINGANA CAPS are not a medicinal product, and are not intended to replace consultations with your doctor. RINGANA CAPS are not intended to treat or cure diseases. If you are taking prescribed medication, suffer from health problems, or are breastfeeding or pregnant, consult your doctor before taking RINGANA CAPS.
The product is dry, and should not be stored above 25 °C. CAPS may not be passed on to others. Due to the particular properties of certain ingredients, there may be some discolouration or spotting of the RINGANA CAPS. Packaging made from environmentally friendly tinplate.