CMO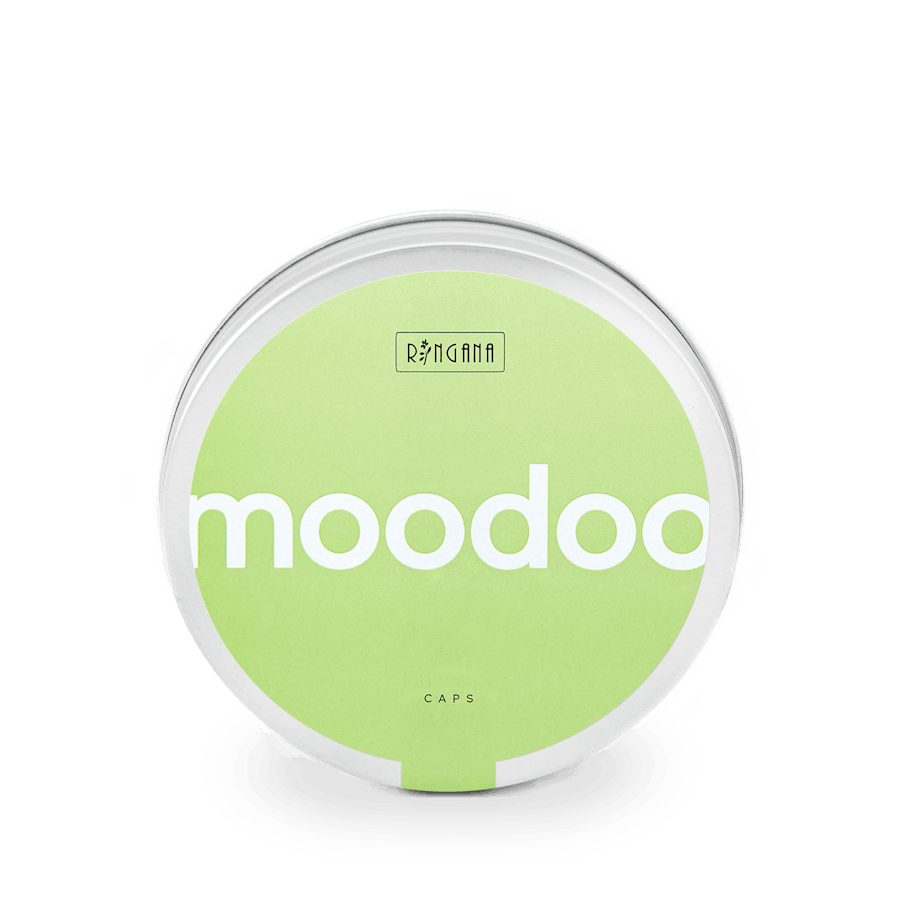 CAPS moodoo
Inner balance
xx ML – xxxx €
incl. VAT Shipping costs
€ xx pro xx ml
Price for first-time order xxx
The natural ingredients in CAPS moodoo combat fatigue and tiredness* and help to make you calmer*, so things don't get to you so quickly.
Lieferbar in 1-5 Tagen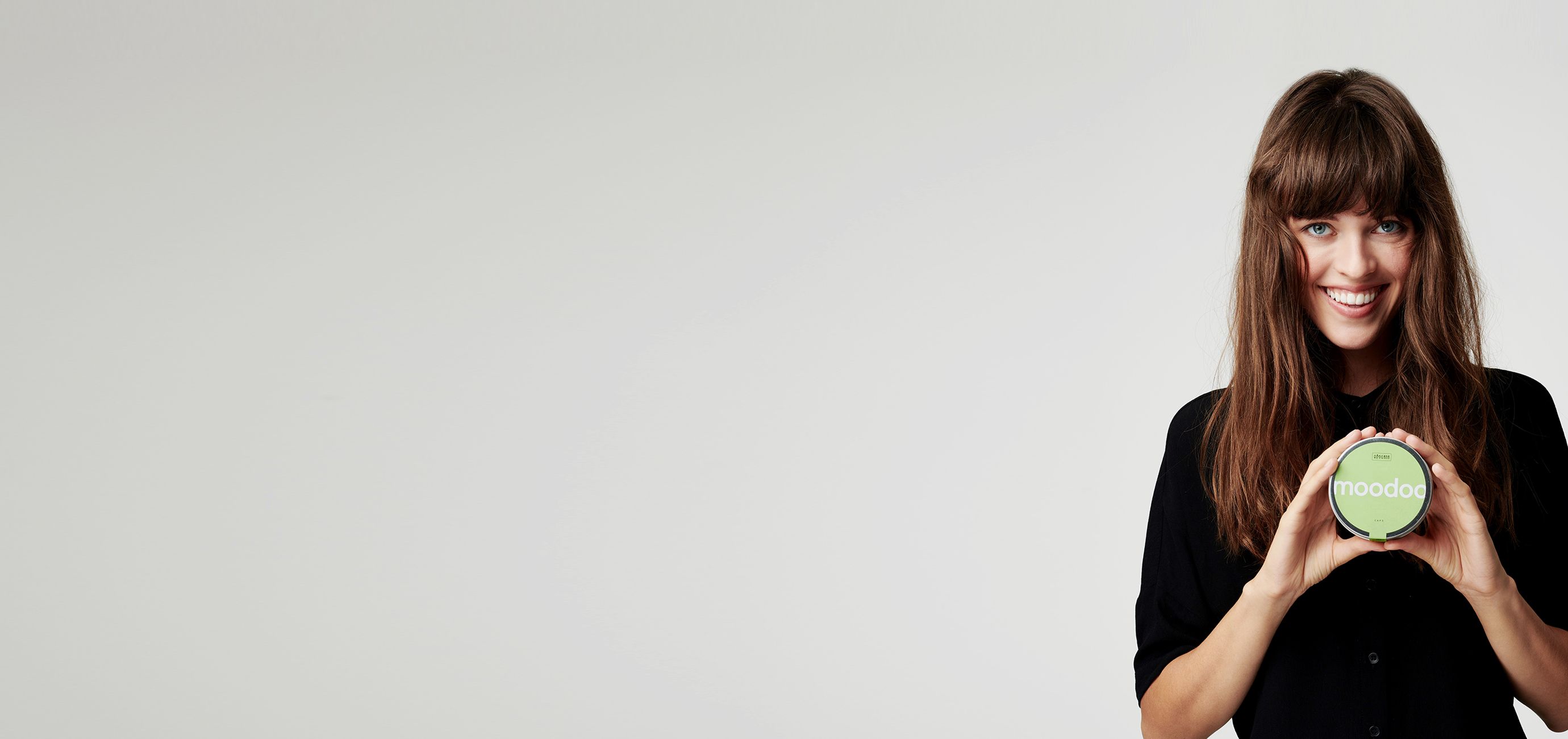 Good to know
RINGANA offers a combination of care solutions for special occasions. They contain concentrated active ingredients for an instant effect, that immediately firm up the skin and give it radiance. The skin is intensively supplied with moisture, and dryness lines are noticeably plumped out. Elasticity and firmness are significantly improved. CAPS moodoo provide the inner glow.
Being in a bad mood is not only unpleasant but often also has an impact on our work performance, our physical fitness and our relations with other people. The natural ingredients in CAPS moodoo help to make you calmer, so things don't get to you so quickly.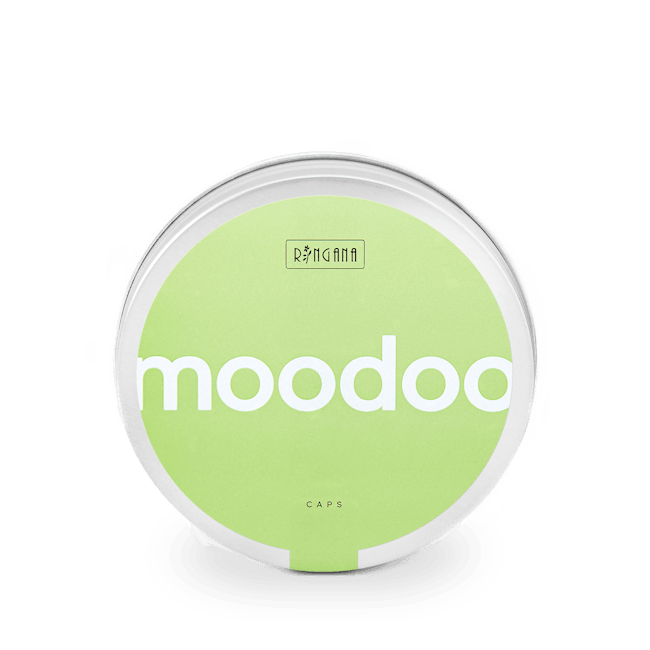 INGREDIENTS
Lithothamnium calcareum algae powder, hydroxypropyl methylcellulose (capsule casing), saffron extract with bacterical cultures, acerola cherry juice powder, buckwheat with a high content of vitamin B complex, L-theanine, holy basil leaf extract, schisandra berry extract, rice hull concentrate, ashwagandha root extract.
NUTRITIONAL INFORMATION
Daily dose=DD
Standardised active substances
per DD
% NRV° per DD

Lithothamnium calcareum
algae powder

contains at least calcium

660 mg

198 mg

–

25%

Probiostress® saffron extract with natural bacterical cultures

contains at least Lactobacillus helveticus R052 and
Bifidobacterium longum R175

500 mg

3 bn

CFU

–

–

–

Acerola cherry juice powder

contains at least vitamin C

500 mg

85 mg

–

106%

Cultavit® buckwheat sprout powder

contains at least Vitamin B1 (thiamin)

Vitamin B2 (Riboflavin)

Niacin

Pantothenic acid

Vitamin B6 (pyridoxine)

Biotin

Folic acid

Vitamin B12 (methylcobalamin)

500 mg

0.8 mg

1.3 mg

14 mg

5.5 mg

0.75 mg

50 µg

172 µg

1,8 µg

–

73 %

93 %

89 %

92 %

54 %

99 %

86 %

72%

Suntheanine® L-theanine
200 mg
–

Holy basil leaf extract

contains at least tannins

200 mg

20 mg

–

–

Schisandra berry extract

contains at least schisandrins

200 mg

4 mg

–

–

Rice hull concentrate
200 mg
–

Ashwagandha root extract

contains at least withanolides

150 mg

7.5 mg

–

–
Vitamin C, biotin and folic acid contribute to normal psychological function. Thiamin, Vitamin B6 and B12 support the function of the nervous system. Riboflavin, niacin and pantothenic acid contribute to the reduction of tiredness and fatigue. Calcium contributes to normal energyyielding metabolism.
° % NRV = % nutrient reference value according to the Food Information Regulation (EU)
V 6.4
The Vitamin B1, B6, B12, folic acid and niacin contained in buckwheat germ powder help to preserve normal mental and nervous system function, even in stressful situations. The intelligent combination of niacin and riboflavin from buckwheat germ powder counteracts exhaustion and fatigue. Calcium from alga powder regulates nerve function and helps signal transmission between the nerve cells. Extract from the ashwagandha root (also known as Indian ginseng) promotes physical and mental relaxation processes and helps us to calm down.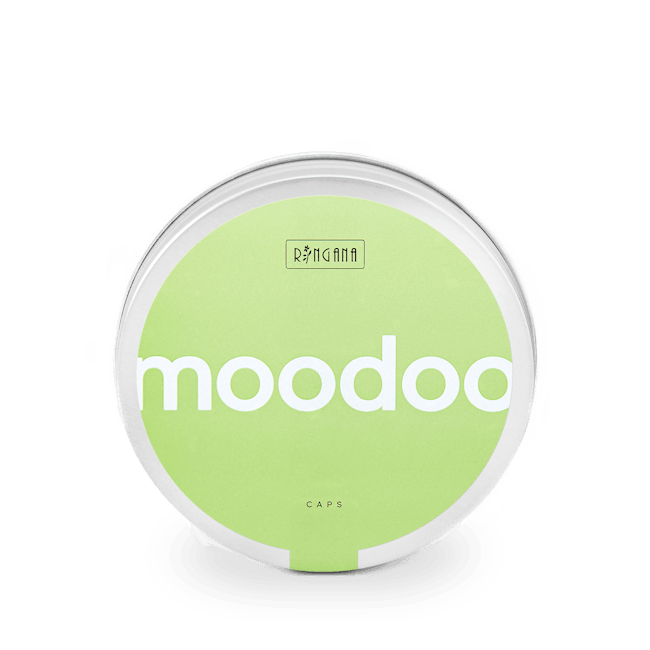 RECOMMENDED CONSUMPTION
Daily dose: 6 capsules daily. For optimum digestibility, best taken at mealtimes with a little water (non-carbonated).
IMPORTANT INFORMATION
The stated recommended daily dose may not be exceeded. Food supplements should not be used as a substitue for a varied and balanced diet and a healty lifestyle. The product is designed for adults and should be stored out of the reach of young children.
RINGANA CAPS are not a medicinal product, and are not intended to replace consultations with your doctor. RINGANA CAPS are not intended to treat or cure diseases. If you are taking prescribed medication, suffer from health problems, or are breastfeeding or pregnant, consult your doctor before taking RINGANA CAPS.
The product is dry, and should not be stored above 25 °C. CAPS may not be passed on to others. Due to the particular properties of certain ingredients, there may be some discolouration or spotting of the RINGANA CAPS. Packaging made from environmentally friendly tinplate.