BKW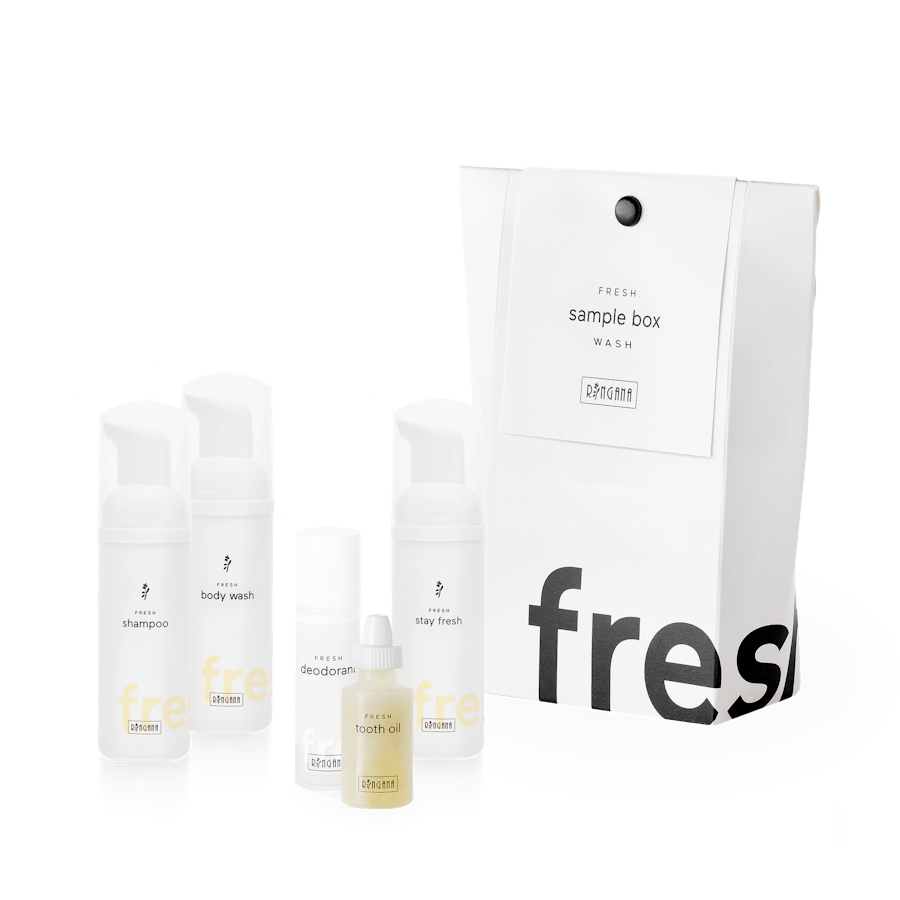 FRESH sample box wash
RINGANA washing care when you're out and about
xx ML - xxxx €
incl. VAT Shipping costs
€ xx pro xx ml
Price for first-time order xxx
The RINGANA FRESH sample boxes are an invitation to try our fresh skin care. The sample sizes fit in every handbag and show how big they really are when you use them – when you're out and about or travelling, for example.
Lieferbar in 1-5 Tagen
Good to know
The RINGANA care minis are ideal when you're out and about. You can choose from the wash, body and face travel sets. And if you choose all three, you'll get a great gift from RINGANA: a handy transparent case that can go into hand luggage on any flight. In the interests of sustainability, the case is made of recycled PET bottles – typical RINGANA!