BKT-1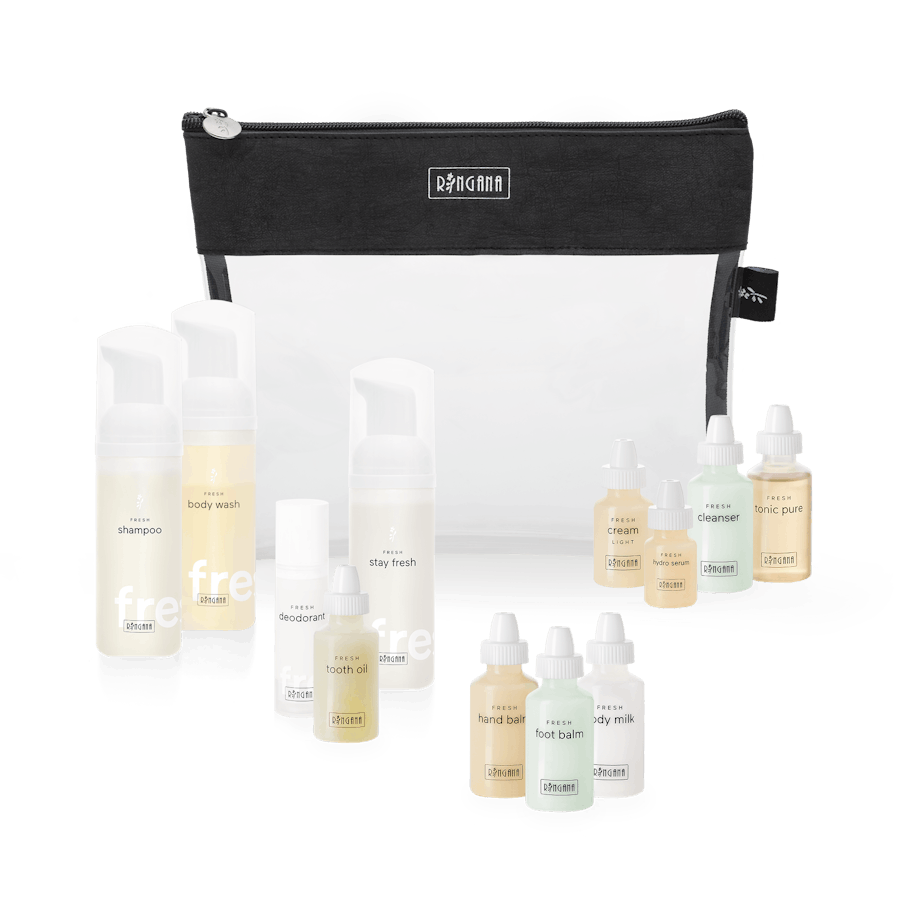 FRESH travel set light
Travel set for oily skin
xx ML - xxxx €
incl. VAT Shipping costs
€ xx pro xx ml
Preis Erstbesteller xxx
Whether it's for a beach holiday, a city tour or a business trip – our RINGANA travel sets combine our essentials for facial, body and washing care in mini size. And the ideal add-on is the transparent RINGANA travel bag which you can take through airport security with no problem at all. The set contains: 1 x FRESH sample box face light, 1 x FRESH sample box body, 1 FRESH sample box wash and the RINGANA travel bag (approx. 20 x 25 cm).
Lieferbar in 1-5 Tagen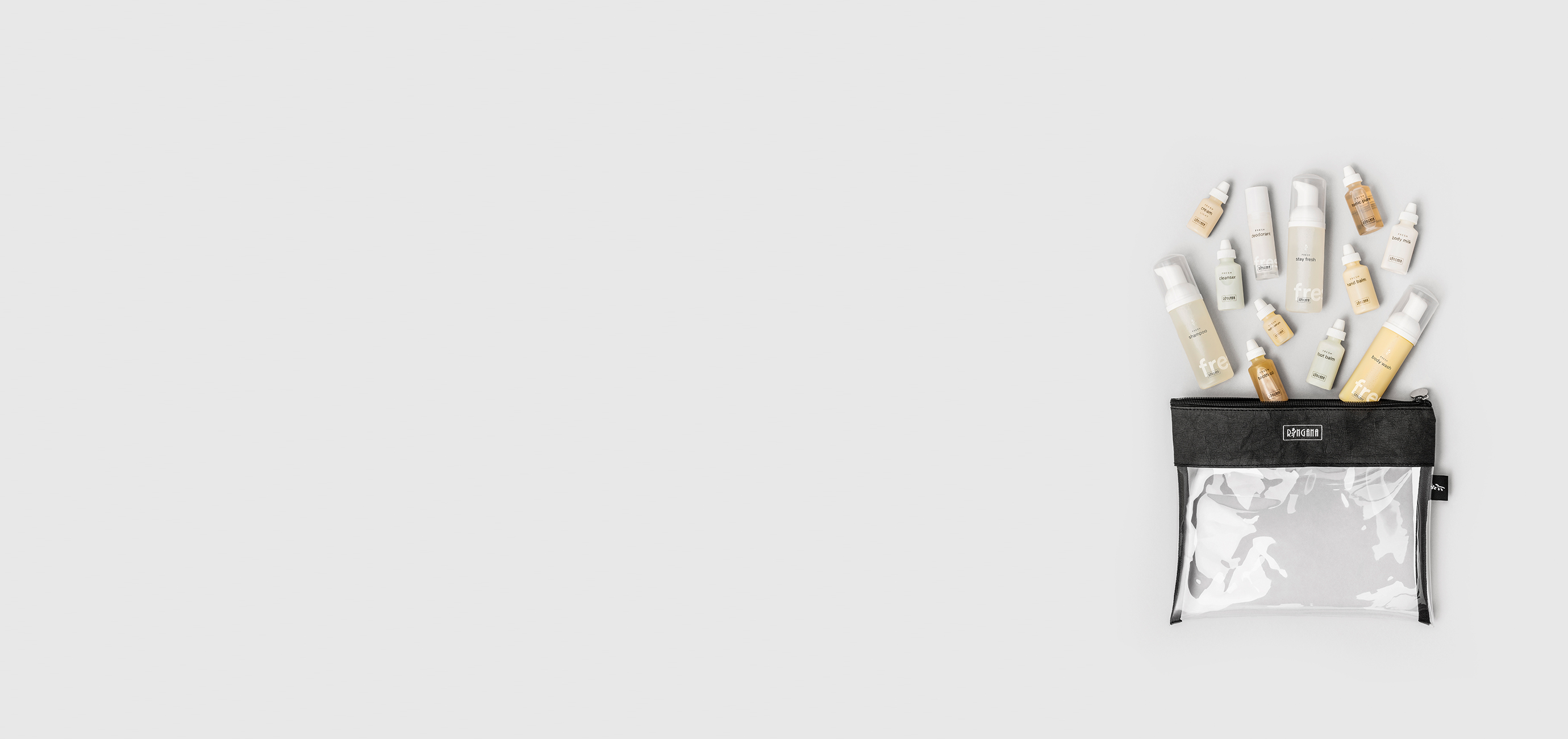 Good to know
The RINGANA care minis are ideal when you're out and about. You can choose from the wash, body and face travel sets. And if you choose all three, you'll get a great gift from RINGANA: a handy transparent case that can go into hand luggage on any flight. In the interests of sustainability, the case is made of recycled PET bottles – typical RINGANA!