WP3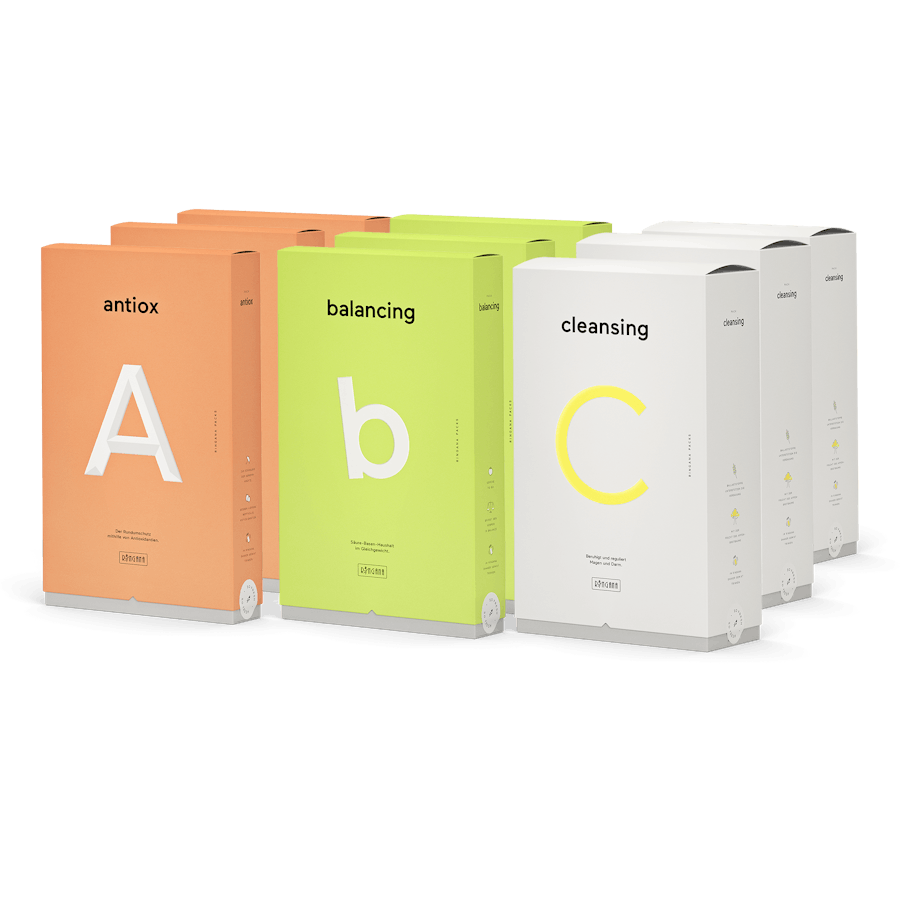 PACKS ABC, Set of 3
3 each of PACKS antiox, balancing, and cleansing. The ABC of nutrition.
xx ML - xxxx €
incl. VAT Shipping costs
€ xx pro xx ml
Preis Erstbesteller xxx
The ABC of nutrition - with RINGANA PACKS, the body simply gets its daily portion of vital elements, precisely balanced and without overdosing. Some vital elements are broken down very quickly in the body. In order to guarantee optimal effects, the various PACKS should therefore be spread out over the day.
Lieferbar in 1-5 Tagen