WP1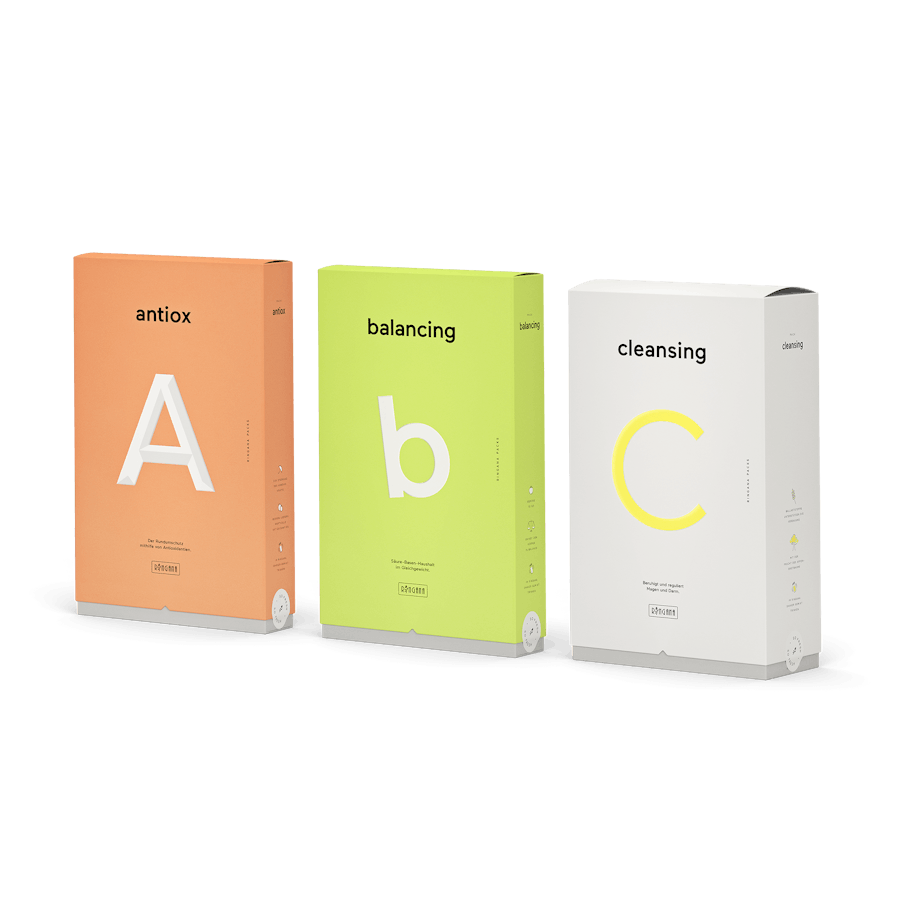 PACKS ABC
1 each of PACK antiox, balancing, and cleansing. The ABC of nutrition.
xx ML - xxxx €
incl. VAT Shipping costs
€ xx pro xx ml
Price for first-time order xxx
PACKS antiox, balancing and cleansing support our daily diet with secondary plant substances from fruit, vegetables, algae and fibre. PACK antiox helps to protect cells, PACK balancing restores acid-alkali balance, while PACK cleansing promotes digestion. A carefully chosen complex of bioavailable vitamins and minerals delivers a balanced nutrient profile.
Lieferbar in 1-5 Tagen