RSBB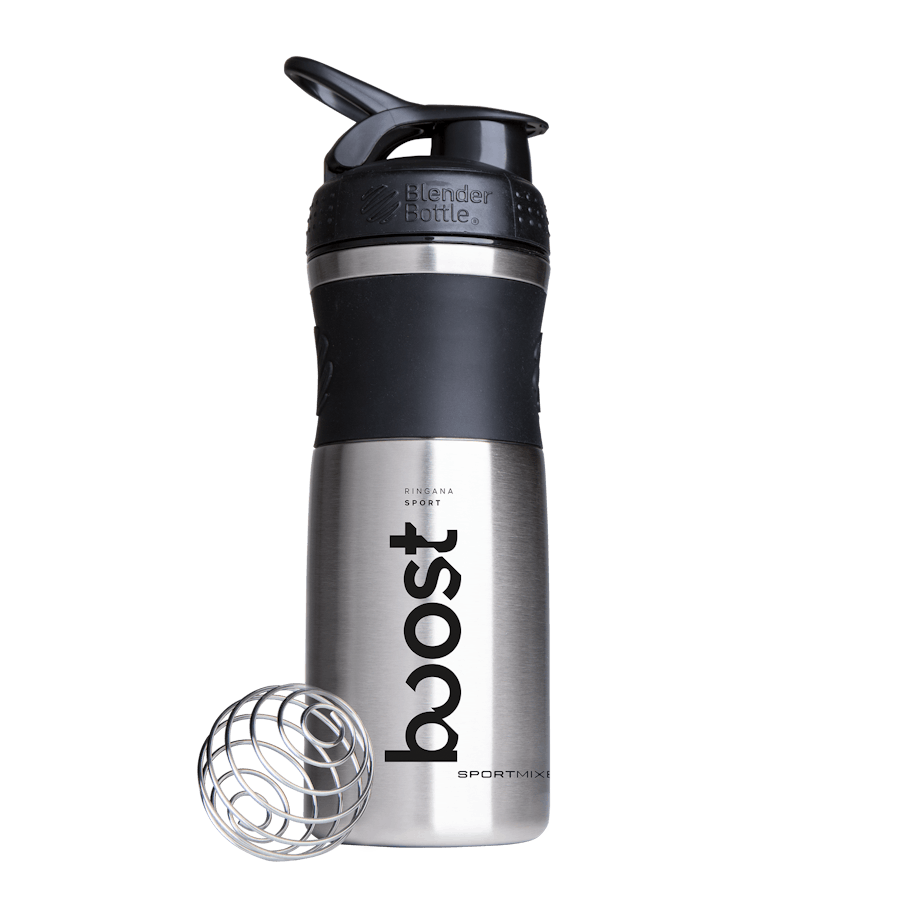 RINGANA SPORT BlenderBottle®
No more lumps!
xx ML - xxxx €
inkl. gesetzlicher MwSt., zzgl. Shipping costs
€ xx pro xx ml
Preis Erstbesteller xxx
Our RINGANA SPORT BlenderBottle® is perfect for our RINGANA SPORT boost.
Lieferbar in 1-5 Tagen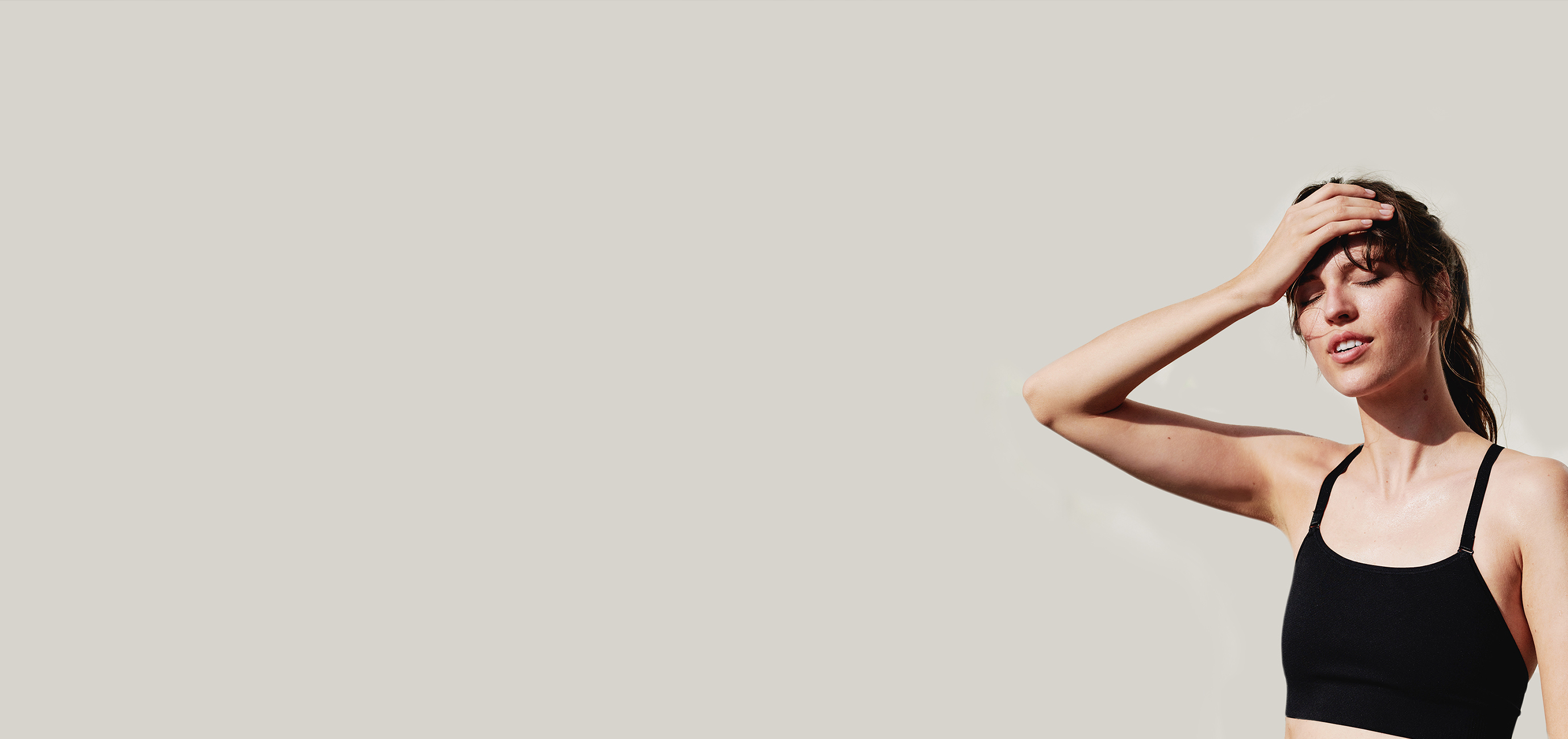 No more lumps!
The included BlenderBall® makes it possible. The innovative mixing technique – based on the way a whisk works – ensures not only ultra-creamy results with no lumps, but also that the valuable ingredients are perfectly solubilised and mixed.
Water bottle and shaker in one! Our new stainless steel drinking bottle for sport and leisure holds up to 820 ml. With the patented BlenderBall®, that whizzes around the bottle, your RINGANA SPORT boost will be perfectly mixed.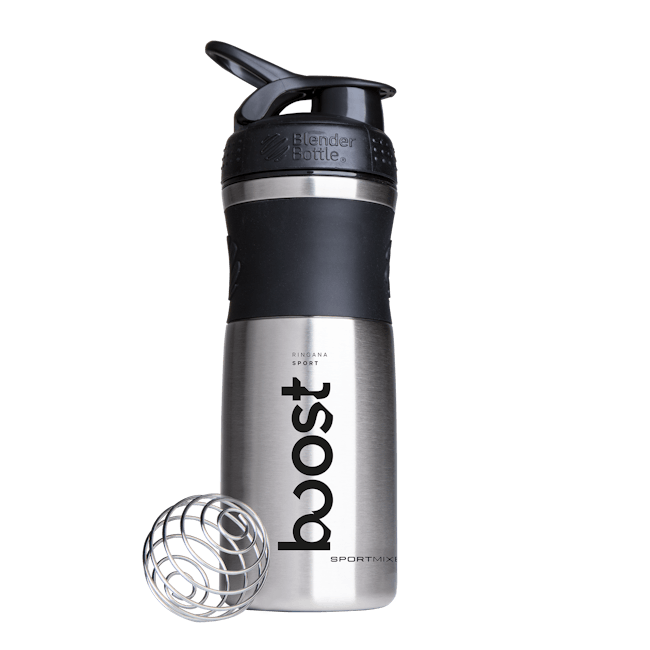 To protect the environment, it is made of high-quality, resilient, BPA-free 18/8 stainless steel.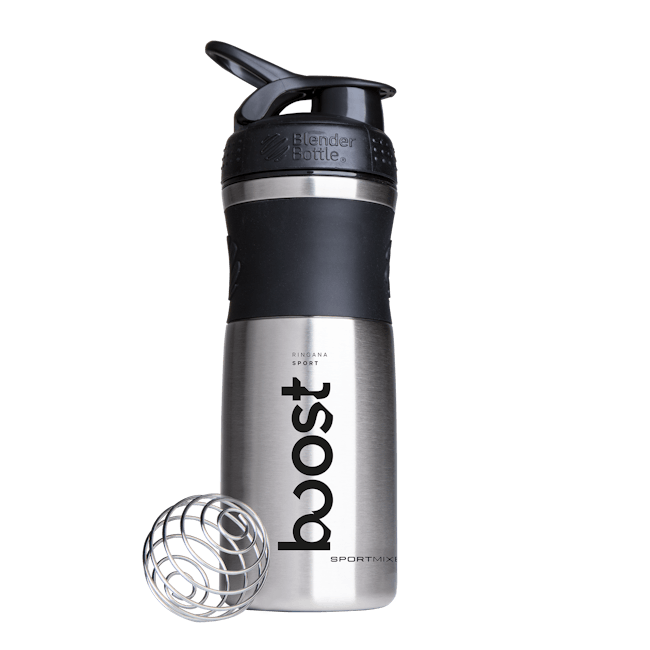 Put RINGANA SPORT boost and water into the bottle, drop in the BlenderBall® and shake. Your RINGANA SPORT boost is instantly transformed into a perfectly mixed isotonic sports drink. All parts of the RINGANA SPORT BlenderBottle® are dishwasher-safe – in the upper compartment of the dishwasher – up to max. 60°C. The BlenderBall® can be cleaned in the cutlery basket.