SPORT push with natural caffeine and magnesium is the essential companion before sport. The unique formulation mobilises energy reserves entirely without calories, and supports physical vitality as well as cognitive and mental performance, while protecting the organism against free radicals.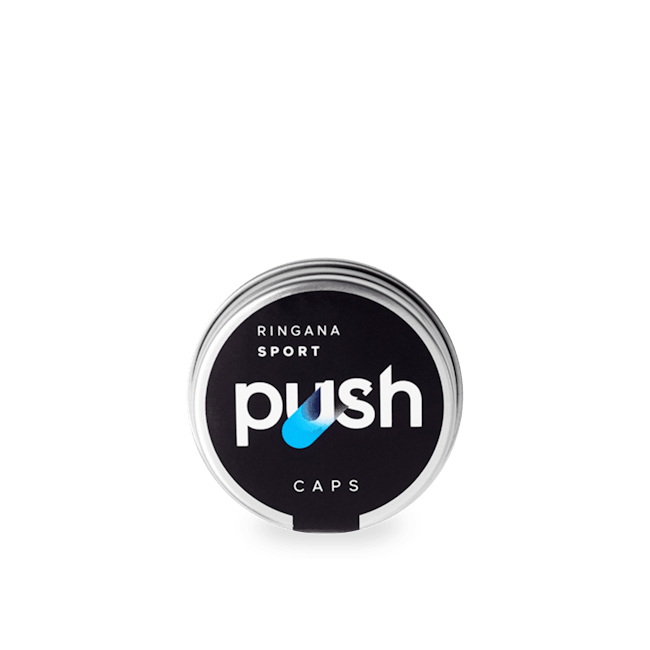 INGREDIENTS
Potassium citrate, hydroxypropyl methylcellulose (capsule casing), magnesium citrate, L-carnitine tartrate, adenosine-5'-triphosphate disodium salt (ATP), grape seed extract, caffeine, French pine bark extract, olive extract, nicotinamide adenine dinucleotide (NADH), melon extract.
NUTRITIONAL INFORMATION
DD = Daily dose
per DD
% NRV° per DD
Standardised active substances
Potassium from potassium citrate
640 mg
32,0
Magnesium from magnesium citrate
75,0 mg
20,0
L-carnitine tartrate
500 mg
–
Peak ATPTM adenosine-5'-triphosphate disodium salt
450 mg
–

exGrape® grapeseed extract

contains procyanidins (OPC)

213 mg

85 mg

–

–

Caffeine from coffee beans
200 mg
–

Pycnogenol® pine bark extract

contains procyanidins (OPC)

100 mg

65 mg

–

–

Hytolive® olive extract

contains olive polyphenols
(hydroxytyrosol)

50 mg

5 mg

–

–

Nicotinamide adenine dinucleotide (NADH)
10 mg
–

Melon extract

contains superoxide dismutase activity

10 mg

140 IU

–

–
Potassium contributes to normal muscle function and to the maintenance of normal blood pressure. Magnesium contributes to electrolyte balance, normal energy-yielding metabolism and the reduction of tiredness and fatigue.
Pycnogenol® is a registered trademark of Horphag Research Ltd. The use of this product may be protected by one or several US patents and other international patents. Peak ATPTM is a trademark of TSI USA Inc. and is used in respect of the license restrictions.
° % NRV = % nutrient reference value according to the Food Information Regulation (EU)
V 2.1
Magnesium from magnesium citrate helps reduce tiredness and fatigue and plays an important role in the energy metabolism. Natural OPC from grape seed extract supports cell function and protects against free radicals that increase when our bodies are under pressure. Pine bark extract promotes microcirculation by increasing capillary permeability while also protecting the blood vessels. Potassium from potassium citrate maintains important muscular functions such as muscle contraction and helps the nervous system to transmit signals.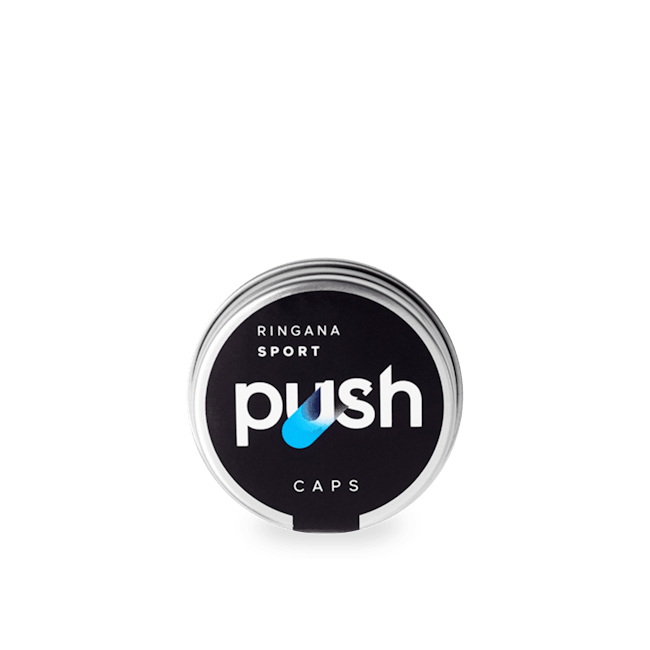 RECOMMENDED CONSUMPTION
Daily dose: Take 6 capsules one hour before exercising with a little liquid. Contains caffeine (200 mg caffeine/daily dose) and L-carnitine tartrate.
IMPORTANT INFORMATION
The stated recommended daily dose may not be exceeded. Food supplements should not be used as a substitute for a varied and balanced diet and a healthy lifestyle. The product is designed for adults and should be stored out of the reach of young children.
RINGANA SPORT push are not a medicinal product, and are not intended to replace consultations with your doctor. RINGANA SPORT push are not intended to treat or cure diseases. If you are taking prescribed medication or suffer from health problems, or are breastfeeding or pregnant, consult your doctor before taking RINGANA SPORT push.
The product is dry, and should not be stored above 25 °C. RINGANA SPORT push may not be passed on to others. Due to the particular properties of certain ingredients, there may be some discolouration or spotting of the RINGANA SPORT push. Packaging made from environmentally friendly tinplate.
This food supplement is not suitable for pregnant women and children.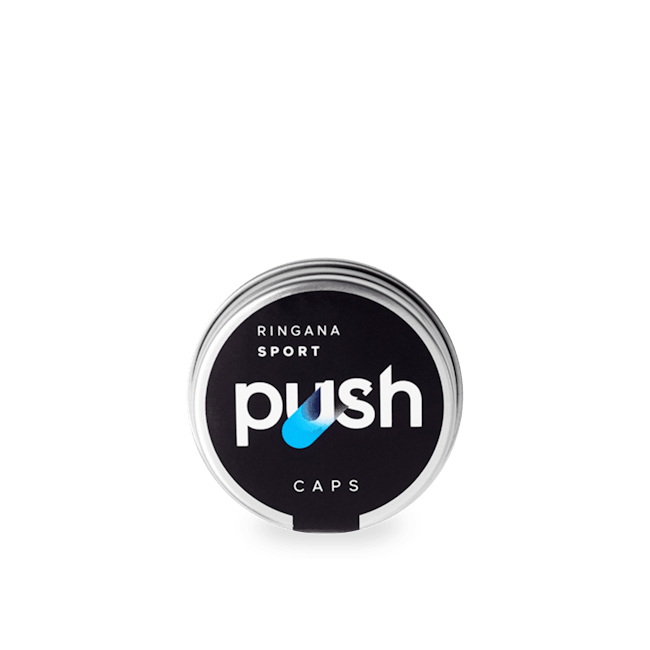 THIS IS AN AWARD-WINNING PRODUCT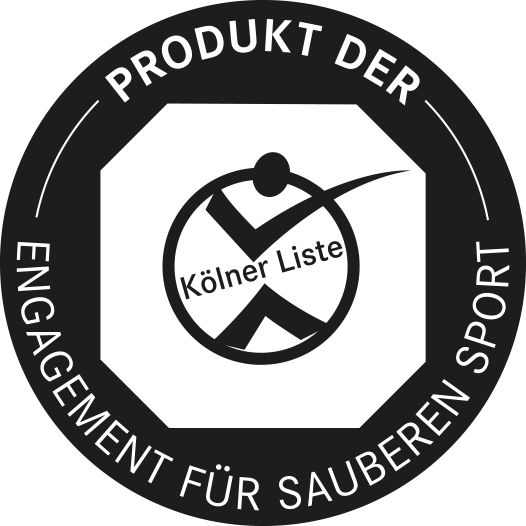 Kölner Liste