RE24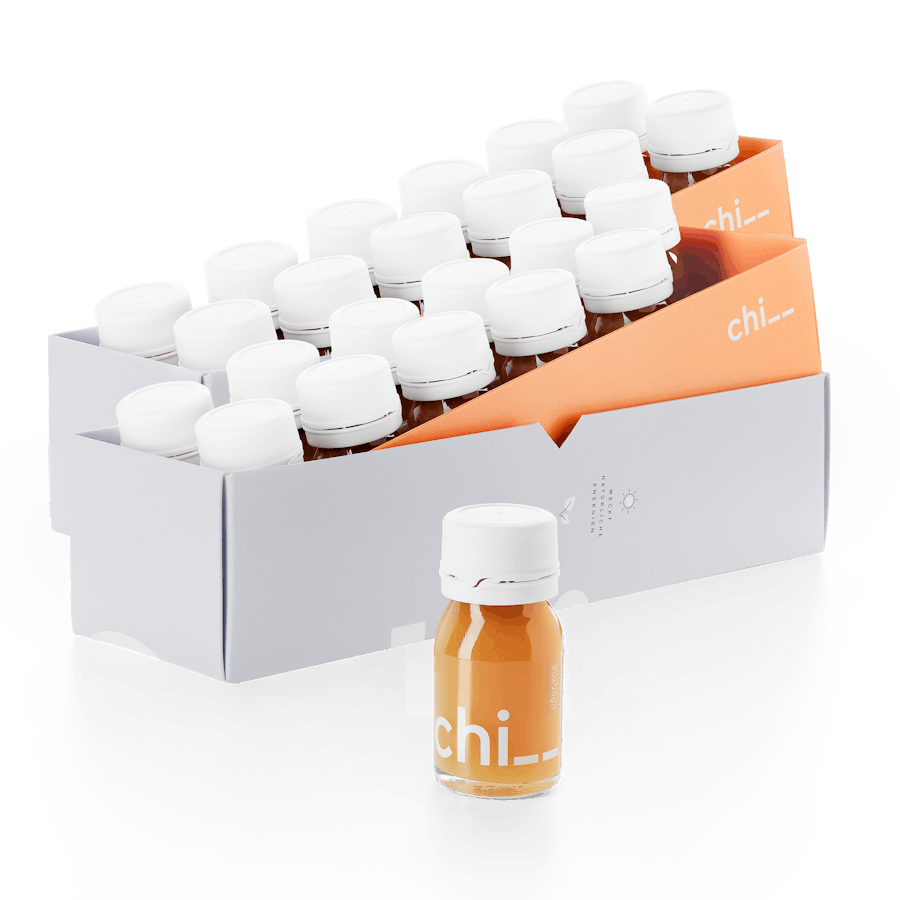 RINGANAchi_ _, Set of 2
Pick-me-up
xx ML - xxxx €
incl. VAT Shipping costs
€ xx pro xx ml
Preis Erstbesteller xxx
The natural shot with its fruity, piquant flavour contains bioactive plant substances that wake us up – the perfect alternative to coffee, to give us a lift during the afternoon slump, or for when we're partying.
Lieferbar in 1-5 Tagen
Every day we are under pressure to perform at our best whether it's at work, with our families or in our free time. No wonder that we are sometimes tired, fatigued and drained. The natural shot with its fruity, piquant flavour contains bioactive, stimulating plant substances. RINGANAchi__ is the perfect alternative to coffee and can be enjoyed as a pick­me­up during the afternoon slump or when we're partying.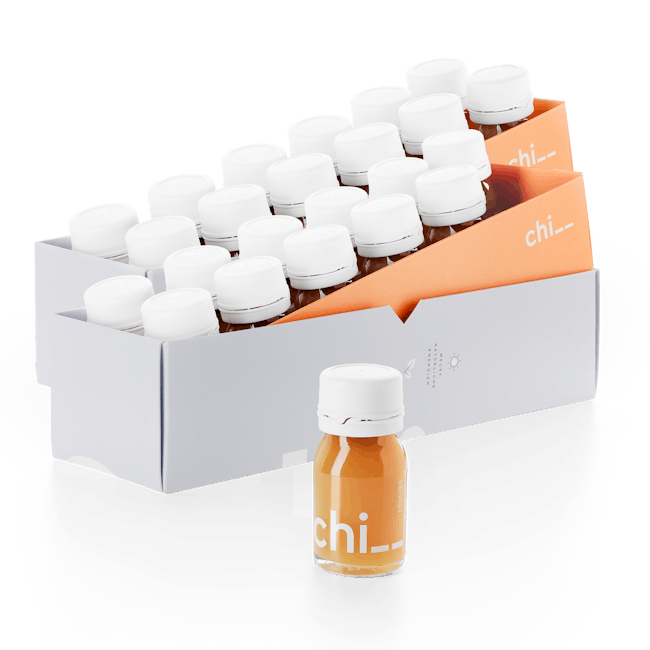 INGREDIENTS
Water, pineapple juice powder, isomaltulose*, lemon juice powder, dextrose, D-ribose, acerola cherry powder, stabiliser: gum arabic, fructose, maca root extract, rosemary extract, ginger extract, caffeine, acidity regulator: lactic acid, bitter orange extract, ginseng root extract, L-theanine.
*Isomaltulose is a source of glucose and fructose
NUTRITIONAL DATA
DD = daily dose
per DD (30 ml)
%NRV° per DD
per 100 ml
Fruit powder
 
 
 
Pineapple juice powder
7 g
–
24 g
Lemon juice powder
1 g
–
3.6 g

Acerola cherry powder

of which vitamin C

481 mg

72 mg

–

90

1,6 g

241 mg

Sugar and sweeteners
 
 
 
PalatinoseTM (isomaltulose)

7 g

–

24 g

Dextrose 

579 mg

–

1.9 g

D-ribose

507 mg

–

1.6 g

Fructose

330 mg

–

1.1 g

Energising and secondary plant substances

 
 
 
Maca root extract

326 mg

–

1.1 g

Caffeine from coffee beans

83 mg

–

277 mg

Ginseng root extract

57 mg

–

193 mg

L-theanine

27 mg

–

93 mg

Rosemary extract

of which rosmarinic acid

289 mg

15 mg

–

–

966 mg

53 mg

Ginger extract

of which gingeroles

253 mg

3 mg

–

–

845 mg

12 mg

Nutritional information
 
 
 

Energy


280 kJ

66 kcal

–

–

933 kJ

220 kcal
° % NRV = % nutrient reference value according to the Food Information Regulation (EU) 
Vitamin C aids in energy-yielding metabolism and contributes to the reduction of tiredness and fatigue.
V 2.10
Vitamin C from acerola fruit juice powder delivers natural energy and helps to reduce tiredness and fatigue. Ginger and maca root extract have a stimulating effect on body and mind. Isomaltulose ensures that blood sugar levels rise less than they do when we consume foods containing sugars. Ginseng root extract promotes cognitive performance and boosts our mental capacity.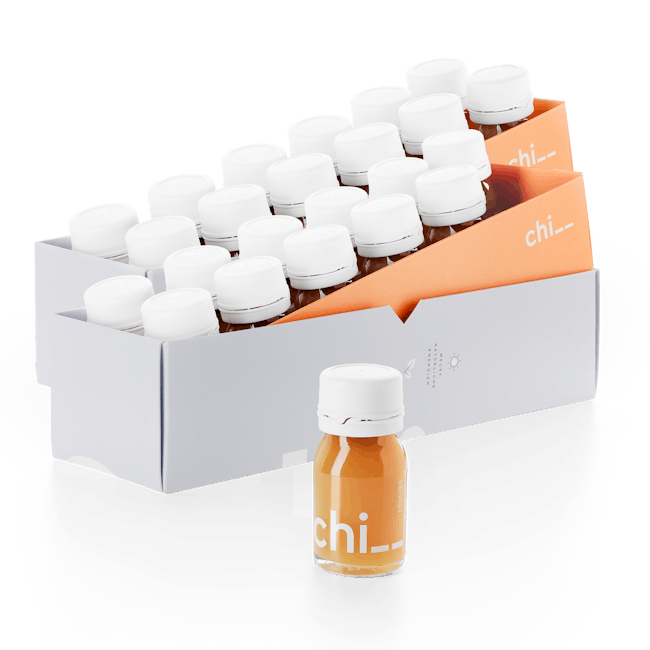 We recommend max. 1 RINGANAchi__ per day, as required.
Do not exceed the recommended daily dose. Food supplements are not a substitute for a balanced, varied diet and a healthy lifestyle. Keep the product out of the reach of children. High caffeine content. Not recommended for children or women who may be pregnant or nursing (83 mg caffeine per 30 ml; 277 mg caffeine per 100 ml).